Used and Remanufactured Engines, Transmissions and Transfer Cases
Mwd is proud to count with an extensive inventory of used and remanufactured engines, transmissions and transfer cases in all the country. So we can assure you that you will find what you're looking for. For a free instant quote call us or fill our form below.
Used and Reman Transmissions
Used and Reman Transfer Cases
WHAT CAN YOU EXPECT WITH YOUR QUOTE OR CALL?
Detailed information about the engine, transmissions
or transfer case's history

Real-time pricing and stock availability

Ten years of experience finding the right part for your need

A "No hassle, No Obligation" free quote on all transfer case, engines and transmissions, every make or model.

Quality service and advice to get your vehicle back on the road.

Completely backed by our dedicated support staff

High Quality Engines, Transmissions and Transfer Case At The Best Prices
When you come to us, we know that you're looking for something that's mechanically sound and reliable, and we wouldn't sell you anything less than that. All our remanufactured engine kits are set to exact OEM standards and tolerances.Our standards are high. We are raising the bar on providing the best service since 2002, and our priority is the customer satisfaction.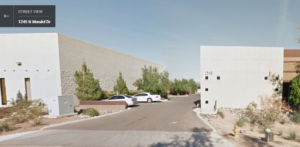 Midwest Transmission Distributors, LLC is a leading supplier of new, used and remanufactured auto parts. Midwest is your direct source for engines, transmissions, transfer cases, cores and parts for all makes and models of foreign and domestic cars, trucks and vans at wholesale costs.
We sell every make and model of engine, transmission and transfer case from 1980+.
Through our years of experience we have developed and implemented several procedures that help to prolong the life of your transmission, engine or transfer case. Every part has been built and inspected by a certified technician. We have an experienced staff. Our technicians have an average experience of 10 years.
Midwest Transmission Distributors has been serving auto shops, and retail customers for over 10 years and is world renowned for their speed and reliability in delivering top quality transfer cases, used engines and used automatic transmissions.
My transmission was shipped to me for my 2008 Chevy Silverado and now it runs better than ever. I'll be sure to put the word out to my friends when and if they ever need a replacement engine, transmissions or transfer case.. Thank You Very Much! it was a pleasure doing business with you

Alex Williams

Excellent auto shop. Great honest service, good analysis of the problem, great rates. Quick turnaround. Highly recommend

Thomas Clark